Uniwell LX-5600 series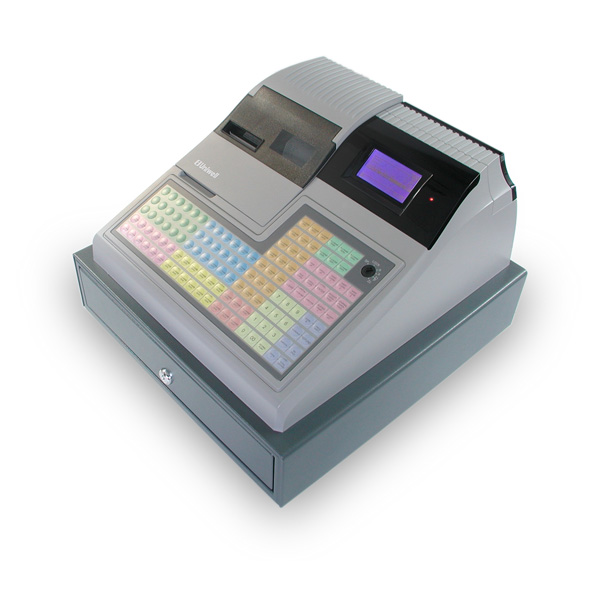 LX-5600 series 02 type
Its LCD and advanced features make it different!
Price is low end, but features are high-end in its class!!
LX-5600 series are quite different from the pack: LCD is Uniwell's original with incredible brightness and clearness and very wide view angle. It fits in any operational environment! Further, a choice of multi-lined items or single enlarged PLU display method and blue or white background color will meet various user's preference.


Rich information contents on LCD guides you through accurate operations not only during registration but also programming - easy to grasp registered items and make void/correction with scrolling function, to program a PLU with name, price, stock control, and other settings all at once (Complete PLU Programming). Once learned, you may do away with programming manual!

The LX-5600 series offer advanced memory functions with a choice of Table Management or Clerk Interrupt system, under which multiple operators can work in turn with single key. Memory Expansion enables ESF (Electronic Store & Forward, option) data to be stored for security control and sales analysis. The standard interface allows communication with other LX terminals, kitchen/slip printers, and one of the peripherals such as PC, scanner or cashless payment system, etc. or more when the optional interface installed.

The LX-5600 series offer the ideal solution to numerous business sectors such as pub, bar restaurant, cafe, and retail store with feature-rich firmware.


| | |
| --- | --- |
| Scrolling display function with void | Inverse display |
Remarks of LX-5600-02
---
»
LCD display (21 digits, 8 lines) with scroll functions
»
Scanning system with 14 digits random PLU code having 22 digits PLU descriptor
»
Standard 877 PLUs, Max. 12319 PLUs
»
64 group-As, 25 group-Bs and 10 main group-As
»
32 clerks with its own full transaction memory
»
Clerk time & attendance - 3780 records (option)
»
Clerk report with specified 20 PLUs or 20 group-As sales data
»
Clerk interrupt system or Simple Item Track System - 50 item tracks
»
Customer bill buffer records check-out bill contents excluding PLU contents (option)
»
Scroll Void
»
Transaction Void
»
Item Transfer
»
Simple Condiment PLU
»
Euro Currency System
»
Tray Subtotal Tendering
»
ESF buffer print with max. 7943 records of ESF memory (option)
»
Ticketing Function
»
25 Media Keys + 10 Preset Tender Keys
»
4 Arrangement Keys (50 key steps)
»
PC Batch Communication, Programming Module PLM 2000
»
Scale link
»
IRC (Inter Register Communication)
• 8 ECRs
• 4 kitchen printers
• 4 slip printers
• PC communications with Tensai2000 via NA-720

LX-5600
Dot Matrix Printer Model
2 sheet dot matrix printer, 3 lines/sec
Receipt/Journal: 24 columns/line
Validation: 55 columns/line
Paper roll: 44.5 ± 0.5 mm x Φ83 mm

Keyboard
Stroke key
Flat key
58 key positions
128 key positions
Display
Front (LCD)
Blue mode LCD with white LED backlight (inversion)
21 columns x 8 lines
View Angle Adjustment: Max. 15 degrees
Rear (1-line)
12 digits numeric (standard)
Standard Interface
RS232C x 1
One of: PC communication, Scanner, Scale, Thermal slip printer, RAM data transfer, Journal data transfer, EFT terminal
RS485 x 1
Inter Register Communication, Kitchen printer, Slip printer
Optional Interface
RS232C x 2
One of: PC communication, Scanner, Scale, Journal data transfer
Dimensions
405 (W) x 423 (D) x 285 (H) mm with drawer